Replacing coolant hose (997-106-477-72)
I replaced all the coolant hoses on my 997.1 Turbo cab (6-speed), except one.  This hose (P/N 997-106-477-72) is item #32 in the "M97.70 Water Pump Housing Diagram."  I've removed the oil filter housing, the alternator, dropped the engine 3-4 inches.  Removing the hose at the water pump is easy, but at opposite end... I can see it, but can't reach it, let alone be able to remove the old one and connect the new one.  Hard to imagine Porsche engineers made a regular maintenance item so difficult to replace, so I must be missing something.  Any direction would be sincerely appreciated.
Thank you,
Carlos Cardenas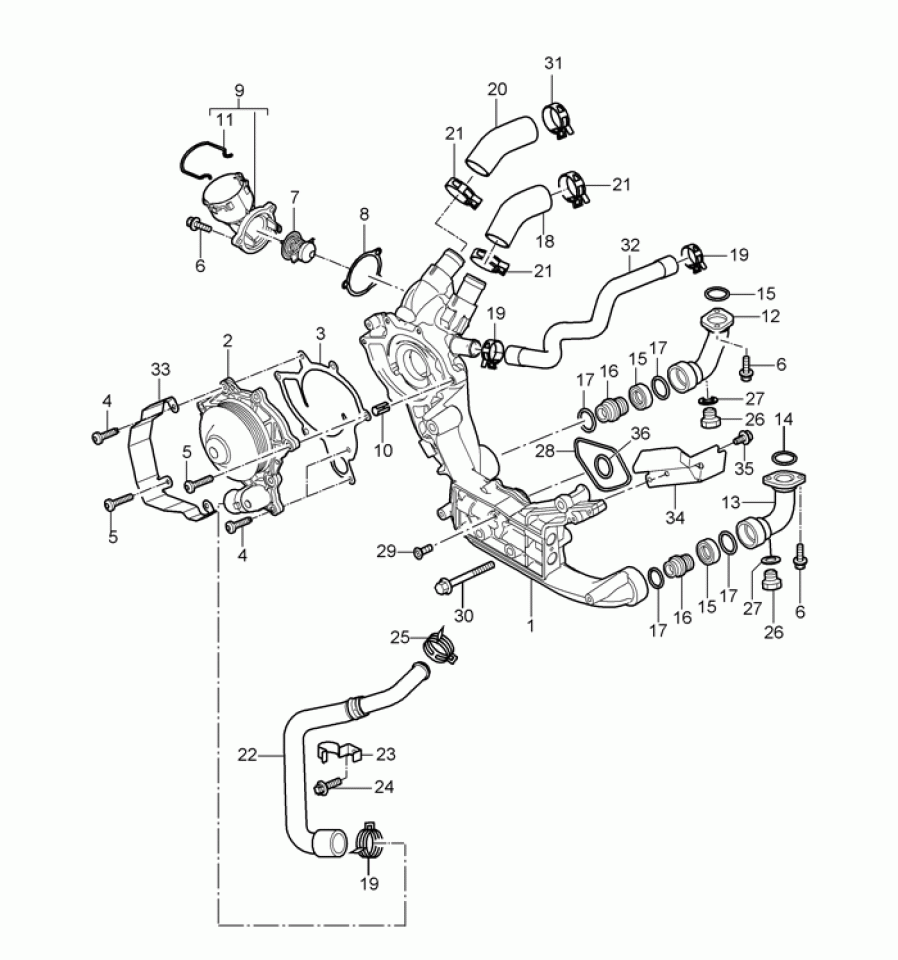 You must log in to view answers associated with technical questions.
Join PCA
to participate in our community.