Wedge Pin Lock Nut
I am wondering if I have the right lock nuts on the wedge pins that hold the front struts to the ball joints.  I replaced the wedge pins several years ago, and would have used whatever was recommended at the time - if I'd known what was really right to use.  I was under the car for another project the last few days and was checking torque values, rubber pieces, etc., when I noteced that the lock nut in questions seems different from what Stoddard shows as the stock part.  In the photo I took, you can see that there does appear to be a metal insert inside the nut.  OTOH, I cannot see a cut slit for the nut to deform, nor can I see the round ring that is shown on Stoddards photo of the stock part.
Am I ok?  Or should I replace the lock nuts?
BTW, my car has Boge struts with Bilstein inserts (not the original equpiment struts for 1973).  Let me know if I should Email the photos, as I recall you said you'd never used the pca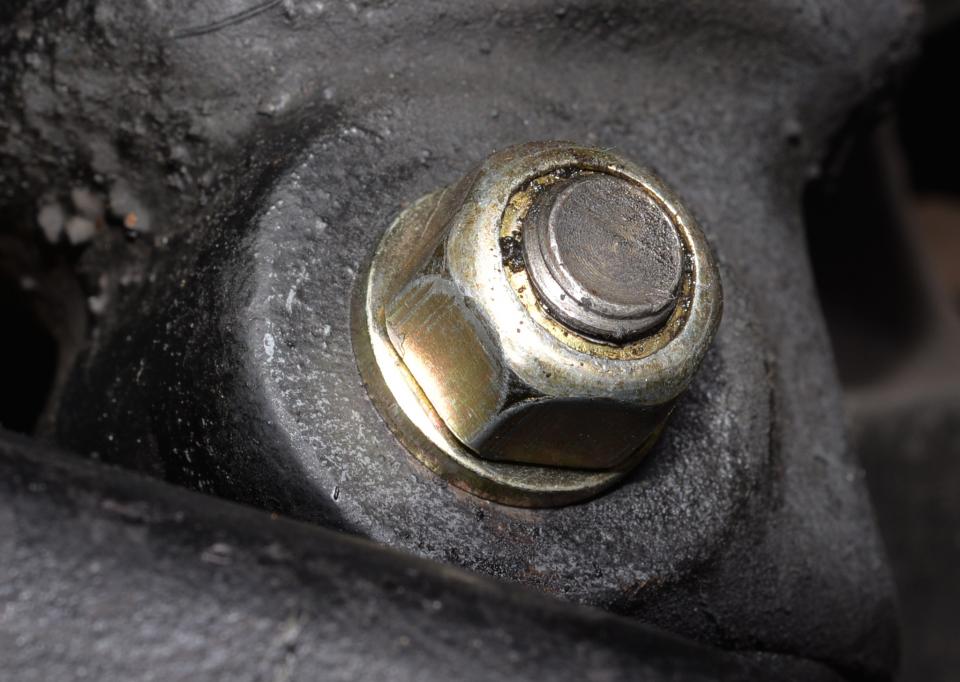 site upload feature.  Thanks much. 
You must log in to view answers associated with technical questions.
Join PCA
to participate in our community.