We just roll in a different way

Above: The O'Larey family at the Sierra Nevada Region 2017 Concours supporting AMBUCS/AMTRYKE.
Article by Jim Hemig
Photos courtesy Sierra Nevada Region
Porsche Club of America members enjoy the sensation of traveling in our favorite vehicle. Freedom and mobility in our Porsche makes life special. PCA Sierra Nevada Region's charitable mission is to bring this same feeling to children and adults with special needs.
The Sierra Nevada Region adopted AMBUCS/AMTRYKE as their charity in 2016. AMBUCS/AMTRYKE is a 501c3 charity that builds adaptive bicycles and tricycles for children and adults. AMBUCS/AMTRYKE is an all-volunteer organization, with a local chapter in Reno/Sparks, Nevada, that has built over a hundred bikes for clients at no charge.
In 2016, the local AMBUCS chapter was run by physical therapists and occupational therapists donating their time to help their clients. Jim Hemig, then Vice President of the Sierra Nevada Region, started out as the point person. Since Jim's move to PCA's national office, Karen O'Larey, SNR's Membership Chair has become the lead on the chartable effort. However, the credit truly goes to the members that volunteer on a regular basis to help raise and donate funds. Since 2016, the Sierra Nevada Region has donated over $8,000 as a Region and contributed additional money in individual donations by Region members. Region members have also volunteered to build bikes, collected raffle prizes and sold and purchased raffle tickets to raise money.
The Reno/Sparks AMBUCS Chapter President, Chad Bible said, "Porsche Club Rocks!" after receiving the donated funds.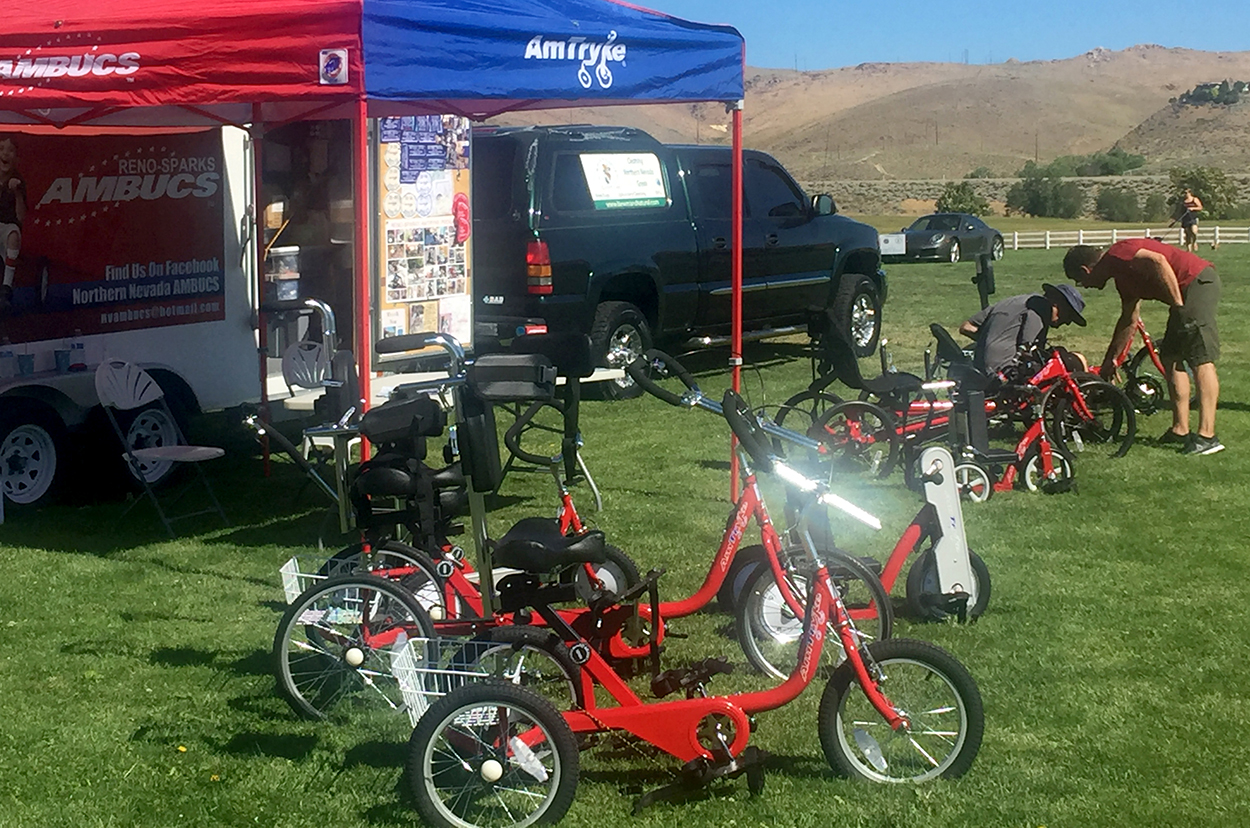 At the annual Sierra Nevada Region Concours on July 14, 2019, AMBUCS brought out some of their bikes and trykes to show members how the bikes can be adapted to adults and children. Sierra Nevada Region members and Concours participants got to try out the types of bikes made for adults. The Sierra Nevada Region respects the idea of giving fun and freedom to locals that need help with their mobility. Parents and therapists can attest to the benefits of strength, coordination and self-esteem that come with use of an AMTRYKE.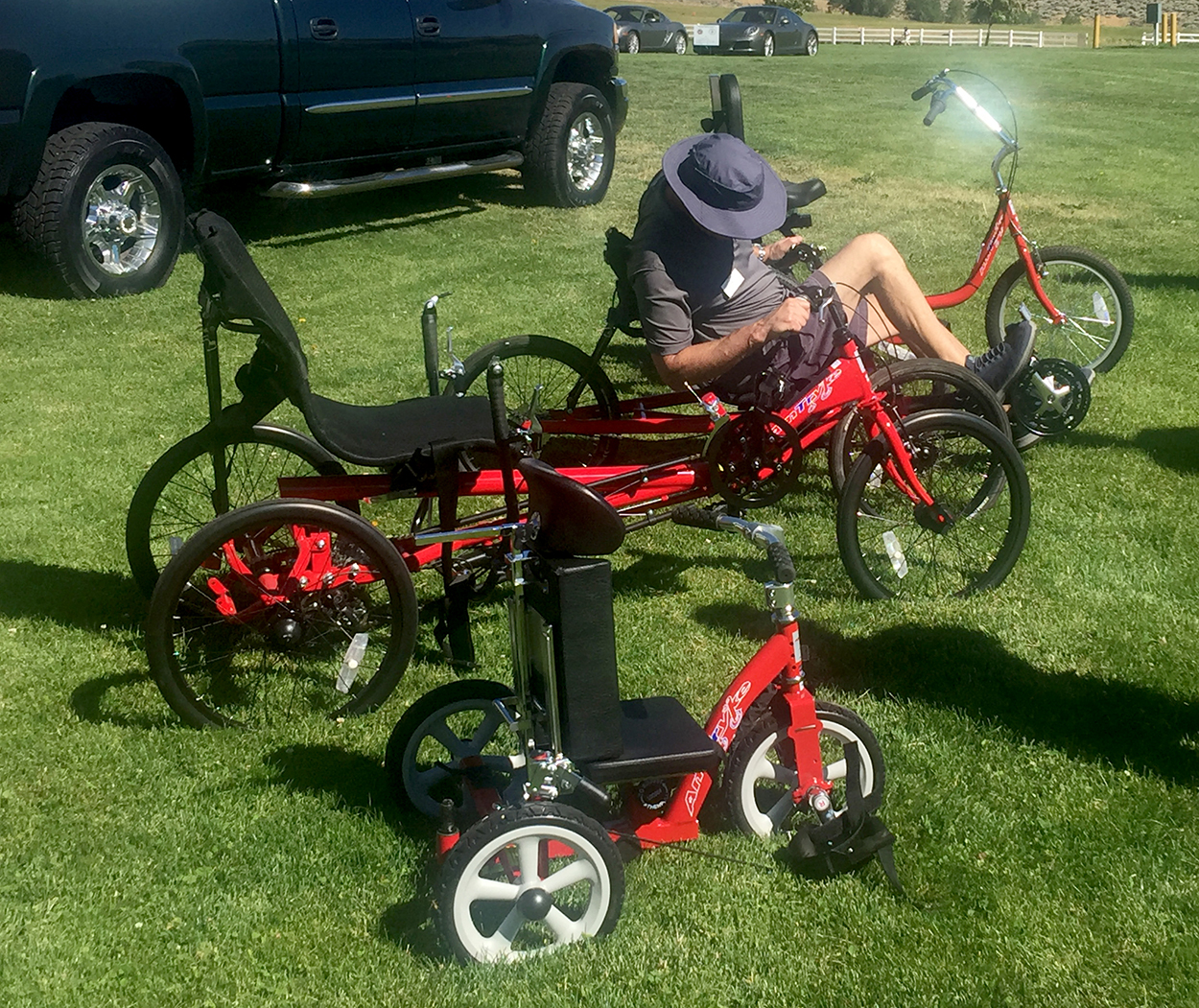 Above: Barry Rosenthall, SNV Treasurer tries out an Amtryke.
Over 40,000 bikes have been provided nationwide by the AMBUCS/AMTRYKE organization. Most of these bikes, were purchased through donations and grants. They have been provided free of charge to children and Veterans living within their chapter's community. The Sierra Nevada Region couldn't think of a better group to receive their funds.
Joanne, an adult AMBUCS/AMTRYKE recipient said, "We are all capable, we just roll in a different way."
Every year across Porsche Club of America, members are making a difference with many heartwarming and thoughtful acts of kindness. The above is just one of those community contributions. Be sure to check e-Brake News to read more about PCA Regions making a difference and visit the Members Making a Difference page for additional past articles. If your Region has a charitable activity or event that you would like to share, contact us to share the story.